A Franco-American pianist, David Lively draws from his double culture a unique personality on the music scene, passionately attached to both French and American heritages. Not surprisingly, he is a leading performer of these two music schools.
Born in the United States, he came to France in 1969 at the age of sixteen to study at the Normal School of Music with Jules Gentil (who was 'Alfred Cortot's assistant) and Claudio Arrau. Very quickly, his dazzling technique and his musical intensity earned him the prize of many international competitions (Long Thibaud, Queen Elisabeth, Geneva, and Tchaikovsky where he won the Special Prize for Contemporary Music).
Very early on, he has a career that asserts himself as a protean person, a diversity that has stayed with that genre. He is intimately acquainted with the great repertoire for soloist, mastering more than 80 concertos and making a specialty of large pages very rarely given because technically formidable: concertos by Busoni and Furtwängler, and especially the very difficult Castelli Romani of Joseph Marx, that he recorded with the Orchestra of Bochum. In concerto, he has had the privilege of being led by conductors such as Erich Leinsdorf, Ferdinand Leitner, Stanisław Skrowaczewski, Lovro von Matacic, Walter Susskind, Leonard Slatkin, Simon Rattle, Colin Davis, Michael Gielen, Rafael Kubelik or Jerzy Semkow.
He devoted himself extensively to American music of the twentieth century and in particular to the works of Aaron Copland and Elliott Carter of which he was a close friend. His very recent I Got Rhythm album, devoted to the American repertoire of Gottschalk in Carter via Gershwin, Joplin, Barber, Ives, Bolcom, Albright (label La Música), has been a huge public and critical success. Pierre Gervasoni (Le Monde) sees him as "a guide inspired by American music", while Thierry Hilleriteau (Le Figaro) salutes a "gifted keyboardist [...], one of the best performers of Elliott Carter's music, Aaron Copland or Charles Ives ".
David Lively's dazzling instrumental mastery makes him a champion of musical creation. These include the European creation of Takemitsu's Riverrun with Kent Nagano, that of Saariaho's trio Cendres, the Travlos Double Concerto with the Moscow Radio Orchestra and Vladimir Fedosseyev, Continuous Snapshots dedicated to him by Sébastien Gaxie at the Manifesto Festival IRCAM. He plays and records (Cyprès label) Benoît Mernier's concerto with the Orchester national de Montpellier-Languedoc-Roussillon under the direction of Ernest Martinez Izquierdo. Maintaining privileged relations with Philippe Boesmans, he has repeatedly given his chamber music, his concerto and recorded the complete piano work. In close collaboration with William Blank, whose Cris concerto he created and more recently Reflecting Black, commissioned by the Orchester de la Suisse romande, recorded under the direction of Pascal Rophé (Aeon label).
Ardent defender of the French repertoire, he promotes the work of composer Benjamin Godard at the festival Piano aux Jacobins and in Venice with the Bru Zane Foundation.
Very fond of chamber music, David Lively has given many concerts with the Quatuors Melos, Borodine, Psophos, Terpsycordes, as well as Gil Shaham, Marta Argerich, Eugène Istomin, Alexander Gindin, Cyprien Katsaris and Yuri Favorin. He has made several key recordings: the complete chamber music of Franck with Tatiana Samouil on violin, the Quatuor Malibran and the soloists of La Monnaie Orchestra (a critically acclaimed box); again with Tatiana Samouil, a disc dedicated to Fauré, Debussy and Ravel (label Indesens); with violinist Elsa Grether, Prokofiev's violin and piano work, forthcoming.
An overwhelming curiosity pushes him to look at repertoires up to the Renaissance. His work on period instruments is embodied in recitals on a Zippe 1771 piano for the works of Scarlatti, Händel, Bach, Mozart and Beethoven's early works. He has just recorded with the Quatuor Cambini Paris and the bassist Thomas de Pierrefeu the two Chopin concertos for the label Aparté on an Erard piano from 1836.
As a sought after pedagogue, he gives numerous masterclasses at the Shanghai Piano Festival, at the Sibelius Academy in Helsinki, in Athens, in Bucharest (Enesco Center), at the French Music Center of the Ecole Normale de Musique de Paris. .
After brilliant studies at the Conservatoire National Superior of Music in Paris, crowned by the first prizes of piano and chamber music and his admission in the third cycle, Alain Raës acquired his letters of nobility at the International Competition of Geneva, obtaining Grand Prix and the Swiss Special Prize.
Since then, he has performed with many prestigious symphony orchestras including the Orchester de la Suisse Romande, the Orchester de Vienne, the Orchester National de Lille, the Mihael Jora Orchestra, the Czech Chamber Philharmonic Orchestra under the directions of Armin Jordan, Ferdinand Leitner, Jean-Claude Casadessus, Oscar Danon ...
His concert tours take him to Europe, Central and South America, and to the United States, where he participates in numerous radio and television broadcasts.
Passionate about romantic music, Alain Raës also has a repertoire and a discography of sixteen titles that prove his deep attachment to the defense of French music, from the most famous to the most unknown, including the complete piano work of 'Albert Roussel, that of Arthur Honegger, an anthology of the work of Florent Schmitt, the work for two pianos by Francis Poulenc (with Tristan Raës), the work of Jean Langlais ... Several titles must appear in the next two years.
He has performed many times with the Douai Orchestra, with whom he has also recorded the recording of Gabriel Pierné's concerto and Fantaisie Ballet.
Alain Raës devoted many years to pedagogy while being professor at the Conservatories of Lille and Roubaix. He currently teaches at the Conservatoire Régional de Douai.
In addition, he has specialized in spectacle conferences, a veritable melting sequence of texts, music and theater, conceived around Chopin, Liszt, Gershwin, Beethoven, Messiaen. but also in conservatories and universities. He also offers numerous musical shows with actors such as Richard Boringher, Brigitte Fossey, Isabelle Carré and Emmanuel Leroy.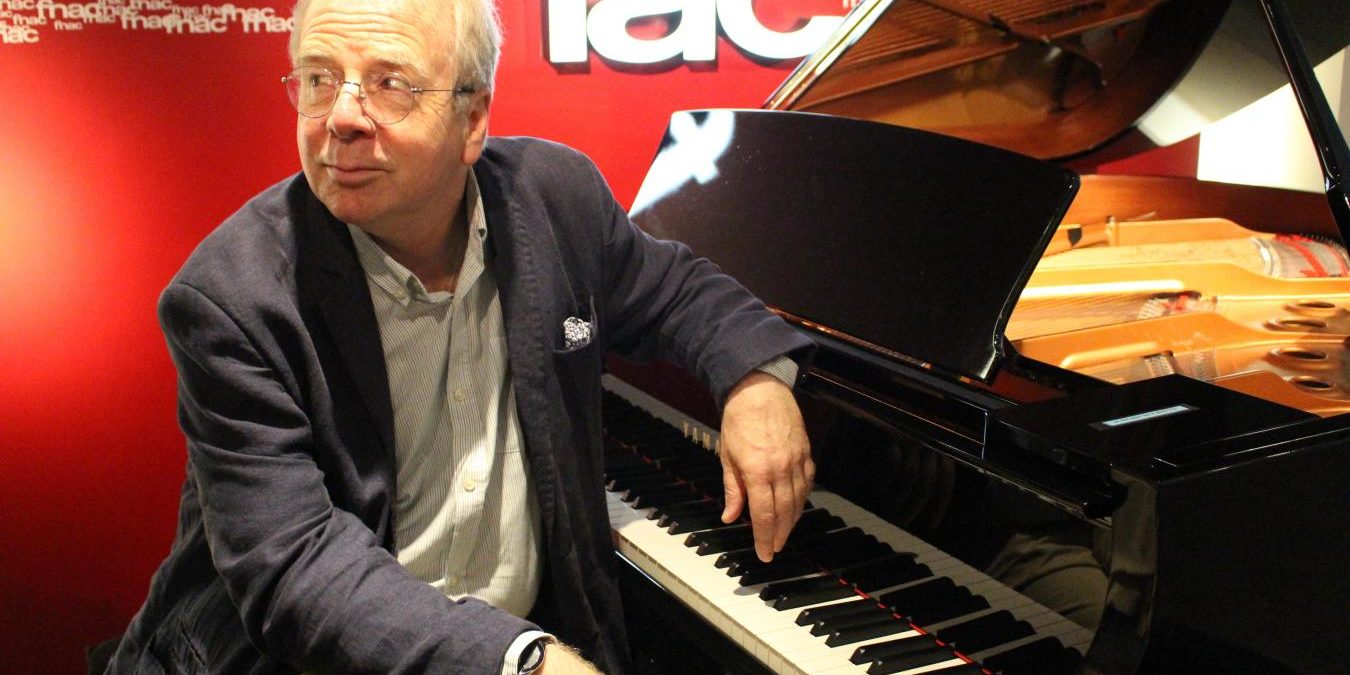 Denis Simándy is nourished by a contagious passion for Art and especially for music and its resonances. He is a founding member of the Trio Johanna and La Notte Bleue. He is ex solo horn of the Musiques Nouvelles and Sturm und Klang. He has been Artistic Director of the Lille Clef de Soleil Festival since its creation in 2002. Denis Simándy has been leading the Master Classes at the Chabenet Castle since 2011, and the "Musitoriques", lecture cycles given at the FNAC in Lille.
Of Hungarian origin, he studied at the Conservatoire National de Région in Lille, in the class of Alain Raës, for the piano, where he obtained a first regional prize, before continuing his training in Paris, with Lélia Gousseau for the piano, and horn, (where he receives an award of excellence), in the class of Georges Barboteu.
Denis Simándy trained in orchestral conducting with Pierre Dervaux. He performs in France, Belgium, Canada, Venezuela, Hungary, Romania, Spain, Italy, North Africa, Chile, Portugal and Scotland.
Passionate about the music of his time, he is solicited for numerous creations of works for horn (Marc Kowalczyck, Jacques Derégnaucourt, Horatiu Radulescu, Tristan Murail, Gualtiero Dazzi, Iancu Dumitrescu, Ana-Maria Avram, Roman Vlad, Denis Bosse ... ).
Denis Simándy shares his love for Bartòk, Liszt, Chopin, Sand, Rachmaninov, Bach, Cosima and Richard Wagner, Clara and Robert Schumann, Beethoven, Mahler, Joachim, Nietzsche, Schubert, Paganini and La Callas , La Malibran, Haydn, Lou Salomé, Verdi ..., and participated in numerous radio shows in France and abroad.
As a chamber musician, Denis Simándy is the partner of the Danel quartet, the Fine Arts Quartett, the Elysée quartet, Lovro Pogorelich, Shani Diluka, Gabriel Tacchino, Alexander Paley, Nikita Boriso-Glebsky, Elisabeth Chojnacka, Alain Raës, Vladimir Soultanov, Amiram Ganz, Vanessa Benelli Mosell, David Walter ....
He is the creator of a performance on Beethoven with Richard Bohringer, and of gypsy tales with Francis Perrin; the Words of Christ with Jean-Claude Drouot and the correspondence between Robert and Clara Schumann with Francis Perrin and Elisabeth Duda ....
Since 1999, he has been the conductor of the Jeune Ensemble Harmonique (JEH) orchestra of Villeneuve d'Ascq.
At the age of 14, Galina Ermakova won the entrance examination and joined the prestigious Gnessin Russian Academy of Music in Moscow, where she earned the distinction of excellence. She will then be a piano teacher and accompanist of Lyrical Art, brass and strings at the Moscow Conservatory of Music and will perform in Russia in numerous national and international competitions and festivals. During two years, she will accompany the famous Svechnikov Choral Academy.
In 2005, she won the 1st Prize of the International Chamber Music Competition of Kiev and the 2nd Prize of the Moscow Chamber Music Competition in 2009.
As an artist, she is a member of the "Romantic" Russian Chamber Quartet and the "Victoria" Tango Quintet, with which she has performed at the Tango Authentique and Milongas festivals.
Invited to perform in France in 2012, she lives there since 2013. She has given numerous concerts in France, in recital or as a set with internationally renowned musicians such as Alexei Mochkov or Raphael Aubry.
He started playing the piano at the age of six. Holder of 3 gold medals of the CRR Lille, including piano in the class of Yolande Baert, he played solo on the antennas of Frequency North and has regularly performed in the salons literary and musical Marcq-en -Baroeul. In this city very fond of cultural events, he gives two recitals dedicated to Frederic Chopin in 1999 and 20002. Student of Eliane Richepin, he is asked several times to play in the framework of the International Music Festival of Annecy, whose famous piano night.
Today he teaches piano at CRR Lille. Since 2001, he is a lecturer in the context of Estivales Tournus, Burgundy.
In 2003, he recorded an unreleased disc devoted to the romances and songs of Edmond de Coussemaker, and in 2005, the French melodies of Emile Goué. He accompanies Jean-Jacques Cubaynes, Christelle Plancq and Damien Top for the Albert Roussel International Festival collection. This record got 4 diapasons.