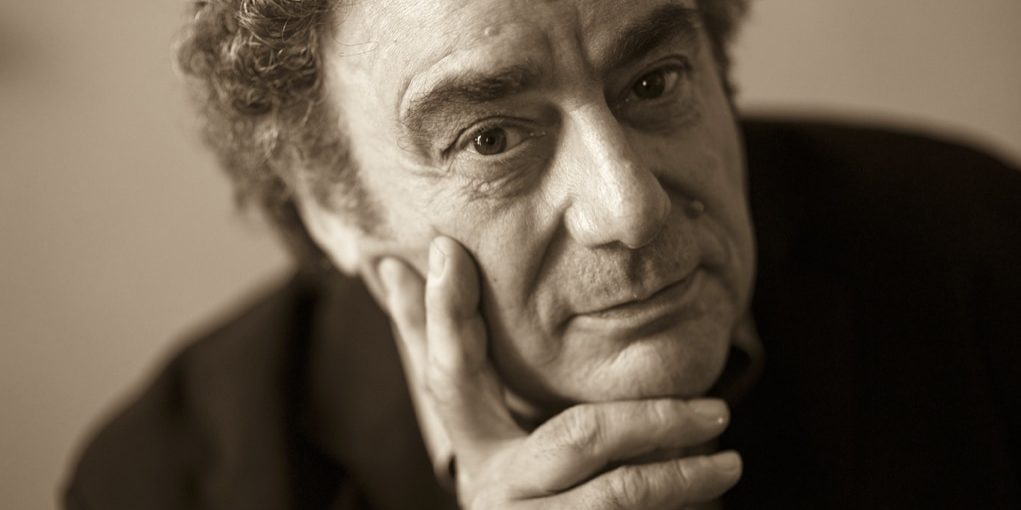 Bruno Rigutto studied at the CNSM in Paris in the classes of Lucette Descaves in piano, and Jean Hubeau in chamber music and won his First Prizes. He also works with Marguerite Long and Samson François. In 1965, he won the Marguerite-Long International Competition and the following year the Tchaikovsky Competition. He then began a career as a soloist. He was first invited by the orchestras of Radio France, the Concerts Lamoureux, Pasdeloup and Colonne and the major French regional ensembles. Then his career became international. He toured extensively in Europe, the United States and Japan. He has performed with the greatest conductors: Carlo-Maria Giulini, Lorin Maazel, Georges Priêtre, Kurt Masur. In chamber music, he is associated with Jean-Pierre Wallez, Isaac Stern, Pierre Amoyal, Mstislav Rostropovitch, Yo Yo Ma, Barbara Hendricks. He made his debut as a conductor in 1984.
In the educational field, Bruno Rigutto has taught at the conservatories of Maisons-Alfort and Villeneuve-Saint-Georges. He is regularly invited to give masterclasses at the Summer Academy of the Albi Music Festival or the International Academy of Nice. From 1981, succeeding Aldo Ciccolini, he was appointed piano teacher at the CNSM in Paris. It thus allows the emergence of talents such as Lise de la Salle or Claire-Marie Le Guay. He currently teaches at the Alfred Cortot Teacher Training College. His discography includes about forty recordings. In 1980, with his colleagues Jean-Philippe Collard, Gabriel Tachhino and Michel Béroff, under the direction of Jean-Pierre Wallez, he recorded Jean-Sébastien Bach's Concertos for 3 and 4 pianos for the EMI label. Finally, Bruno Rigutto is also a composer. In 1972, he wrote the music for Nina Companeez's film Faustine et le bel été.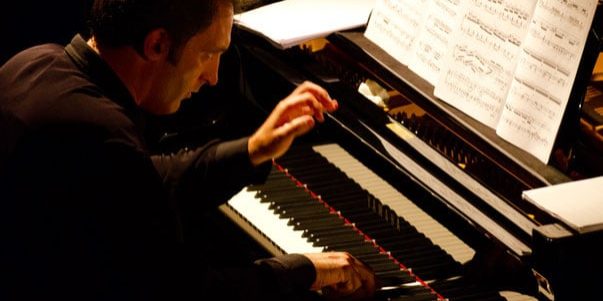 Born in 1975, he started playing the piano at the age of seven. It is after literary studies that he definitively turned towards music. He will obtain two First Prizes of piano in the CNR of Nice and Paris. After graduating from the Conservatoire National Supérieur de Musique de Paris, he studied for four years under the guidance of T. Paraskivesco and L. Cabasso. These years of study are crowned by the obtaining of a First Prize of piano as well as the Diploma of Higher Education with the mention Very Good. He has also worked with Olivier Gardon, Dana Hovora, Bruno Pasquier, Marie-Françoise Bucquet, Jacques Rouvier and M. Hughes. In 1999, he received an honourable mention at the Guérande International French Music Competition.
He performs regularly in concert: solo piano, concerto, recital with singer, chamber music, four hands or two pianos...
Fascinated by the voice and the lyric art, he works for productions as a voice conductor.
He notably participated in the creation process of the contemporary opera "L'Amazone" by Eugénie Alécian in 2000-2001.
Jean-François Boyer holds a Certificat d'Aptitude and teaches at the Conservatoire à Rayonnement Régional de Lille.
Since 2006, he participates every year in the "Festival Più di Voce en Périgord", as a solo pianist and musical director.
In 2018, he actively participates in the creation of the "Académie de Chant Lyrique Più di Voce".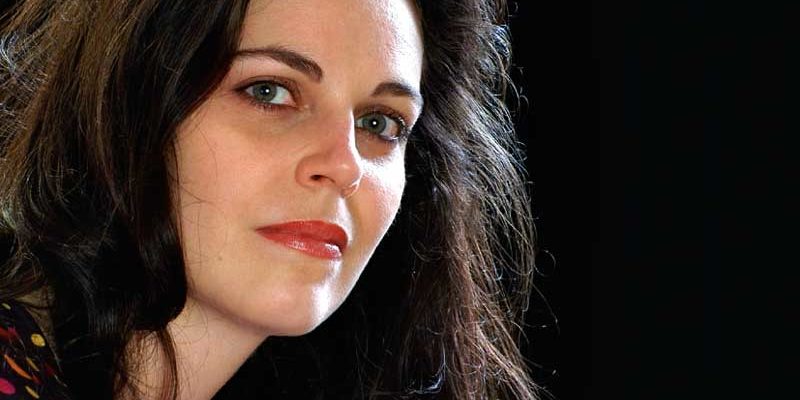 Popular with both the press and critics, compared to the young Martha Argerich, Marylin Frascone is first of all characterised by her imagination and the profoundly poetic lyricism of her performances. Her artistic charisma and extraordinary instrumental skill were developed under the influence of two cultures: that of France, where she took her first piano lessons in Paris at the Ecole Normale A.Cortot with Annie d'Arco and Vadim Sakharov, and that of Russia, where she attended the classes of Natalia Trull and Sergueï Dorensky at the Tchaïkovsky Conservatory in Moscow thanks to a grant from the French Ministry of Culture.
Marylin Frascone gave her first concerts at the age of 6 and at the age of 12 caused a sensation in Radio France and in the Salle Gaveau (Paris). Since winning her first Grand Prize at the International Chopin Competition in Marianske-Lazne (Czech Republic) in 1995, Marylin Frascone has been a regular guest at performances in Europe, Asia and Brazil. She performs at a number of festivals among which La Roque d'Anthéron, Radio France Montpellier, Classical Midem, Flâneries de Reims (with the Lille National Orchestra / conductor : J.C Casadesus and the Ebène Quartet), with trumpet player Bernard Soustrot (concerto n.1 Chostakovitch)... Tokyo tur, Berlin, Sintra Festival Mùsica e Dança (Portugal), Podgorica (with the National Theater Montenegro Symphony Orchestra / conductor: Alexey Shatsky), Chopin in Duzhniki Zdroj (Poland), Montbenon Casino in Lausanne (Switzerland), "O Ana Da França No Brasil" in Sao Paulo (Brasil)... She has also been chosen by the French Alliances for Master-Classes in Brazil, Indonesia, Japan and Russia.
Her recordings of Liszt/Ravel, Fantasy for piano, Rachmaninov, Moussorgsky/Chopin, and Liszt live recording have been duly noted and prized by the specialist press (English Gramophone Magazine, Japanese Geijutsu Magazine, French Diapason and french Monde De La Musique). Marylin Frascone is also member of the Jury at the International Piano Competition "The Muse" in Greece and gives pedagogic concerts for children aged 3 – 6 years old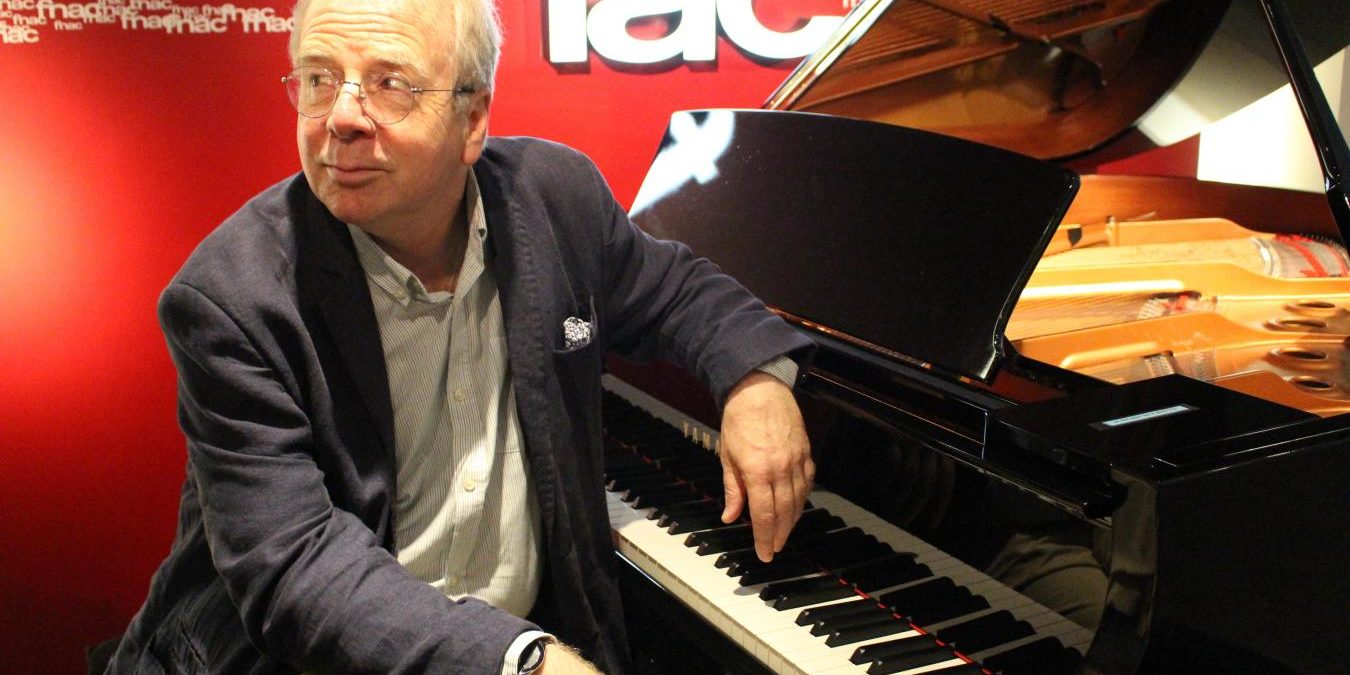 Denis Simándy is nourished by a contagious passion for Art and especially for music and its resonances. He is a founding member of the Trio Johanna and La Notte Bleue. He is ex solo horn of the Musiques Nouvelles and Sturm und Klang. He has been Artistic Director of the Lille Clef de Soleil Festival since its creation in 2002. Denis Simándy has been leading the Master Classes at the Chabenet Castle since 2011, and the "Musitoriques", lecture cycles given at the FNAC in Lille.
Of Hungarian origin, he studied at the Conservatoire National de Région in Lille, in the class of Alain Raës, for the piano, where he obtained a first regional prize, before continuing his training in Paris, with Lélia Gousseau for the piano, and horn, (where he receives an award of excellence), in the class of Georges Barboteu.
Denis Simándy trained in orchestral conducting with Pierre Dervaux. He performs in France, Belgium, Canada, Venezuela, Hungary, Romania, Spain, Italy, North Africa, Chile, Portugal and Scotland.
Passionate about the music of his time, he is solicited for numerous creations of works for horn (Marc Kowalczyck, Jacques Derégnaucourt, Horatiu Radulescu, Tristan Murail, Gualtiero Dazzi, Iancu Dumitrescu, Ana-Maria Avram, Roman Vlad, Denis Bosse ... ).
Denis Simándy shares his love for Bartòk, Liszt, Chopin, Sand, Rachmaninov, Bach, Cosima and Richard Wagner, Clara and Robert Schumann, Beethoven, Mahler, Joachim, Nietzsche, Schubert, Paganini and La Callas , La Malibran, Haydn, Lou Salomé, Verdi ..., and participated in numerous radio shows in France and abroad.
As a chamber musician, Denis Simándy is the partner of the Danel quartet, the Fine Arts Quartett, the Elysée quartet, Lovro Pogorelich, Shani Diluka, Gabriel Tacchino, Alexander Paley, Nikita Boriso-Glebsky, Elisabeth Chojnacka, Alain Raës, Vladimir Soultanov, Amiram Ganz, Vanessa Benelli Mosell, David Walter ....
He is the creator of a performance on Beethoven with Richard Bohringer, and of gypsy tales with Francis Perrin; the Words of Christ with Jean-Claude Drouot and the correspondence between Robert and Clara Schumann with Francis Perrin and Elisabeth Duda ....
Since 1999, he has been the conductor of the Jeune Ensemble Harmonique (JEH) orchestra of Villeneuve d'Ascq.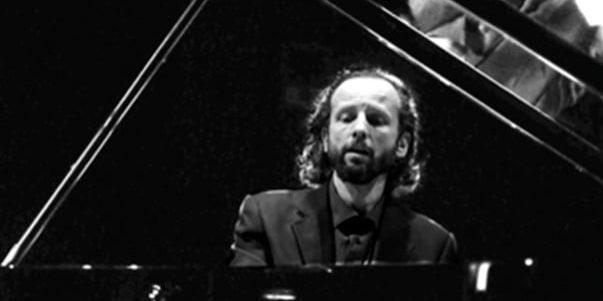 After successful studies at the CNSM of Paris in the Piano classes of Jacques Rouvier, Piano Accompaniment of Anne Grappotte and History of Music of Brigitte François-Sappey, Christophe Simonet distinguished himself in international piano competitions, notably in Vevey where he was semi-finalist of the Clara Haskil competition, in Trani (Italy) where he obtained a special jury prize and in Barcelona, where he obtained the second prize and special jury prize of the "Maria Canals" competition.
Benefiting from the advice of Aldo Ciccolini and supported by the Action Française Artistique it is the beginning of an international career that will lead him to perform in more than twenty countries.
In November 2016 he is the guest of the Orchestre Philharmonique de Radio-France to perform at the Auditorium of the Maison de la Radio in Paris, Rachmaninoff's Second Concerto which he has arranged for Chamber Orchestra and Piano.
In September 2017, Universal/Salabert will publish the unpublished version he has adapted for the piano of Francis Poulenc's music for the film "La Duchesse de Langeais".
His discography includes works for solo piano, chamber music and vocal repertoire.
Parallel to his concert career, he devotes himself in many establishments (CNSMDP, CRR of Dijon, Master class in France or abroad) to his passion for pedagogy, which allowed him to obtain successively the CA of Piano and Piano Accompaniment.
He currently teaches Piano, Piano Accompaniment and Chamber Music at the Conservatoire Régional de Lille (CRR) and at the Ecole Supérieure Musique et Danse des Hauts-de-France. (ESMD)